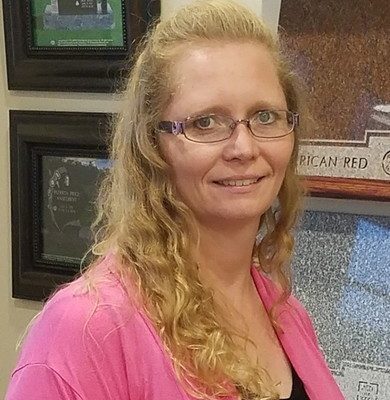 Joy Beleos
West Frankfort Office
Joy is a sales counselor since the spring of 2017, learning and working at our Benton location preparing for the opening of our newest location at 1115 E Main St in West Frankfort IL:
I am very excited to meet and help the community of West Frankfort with all of your memorial needs in creating those stories in stone. I was born and raised right here in beautiful Southern Illinois. Stop by my office or give me a call and I will help design your loved one's story in stone.
I enjoy spending time and making memories with my friends and family and I can't wait to meet yours.
Contact >