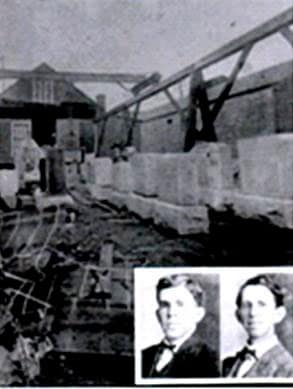 In 1867, in the river town of Cloverport, Kentucky, John E. Keith rode on horseback to call on his customers, received delivery of stones by riverboat and crafted and lettered each by hand. Times have certainly changed. Keith Monument came to Elizabethtown in 1901. Since then, we have made our presence known throughout and beyond the boundaries of Kentucky. Now in our sixth generation, the Keith Family and the employees at Keith Monument have one primary focus, the individual needs of those who come to them for monuments. It has long been a Keith Monument philosophy that, "A monument is built because there was a life, not a death and it should inspire reverence, faith and hope for the living."


We believe that every life deserves to be memorialized in a highly personalized and unique way. That is why our experienced, caring counselors sit with each of our families and help them design a one of a kind memorial to celebrate the life of their loved one. We offer the strongest written warranties available and our products are proudly built in the USA. We are proud to be an authorized Rock of Ages retailer. You can only purchase a Rock of Ages memorial from an authorized Rock of Ages retailer. In addition to personal memorials, Keith Monument has also long been recognized in the area of civic and public memorials, not only in Kentucky, but in other states as well. Visit one of our locations in Louisville, Elizabethtown, Bowling Green or Leitchfield, or contact us today to learn more.
Our highly trained professional memorialists will assist you in the creation of lovely monument and memorials using the finest quality materials and workmanship. We are ready to assist you in your location or at one of our locations in Elizabethtown, Louisville, Leitchfield, or Bowling Green. Learn more about our staff here.