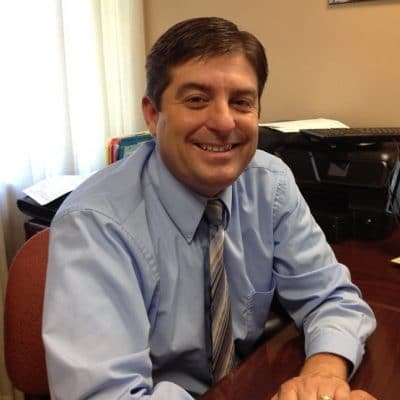 Jason Gallagher
Malaga Office
Jason Gallagher, part of the third generation of the Gallagher Family, was born and raised in Malaga, OH.  He graduated from Barnesville High School in 1994 and went on to earn his bachelor's degree in business from Ohio University in Athens, OH in 1998.
He currently resides in St. Clairsville, OH with his wife Michelle Ward Gallagher and their two boys.  Jason is an active member of the St. Mary's Catholic Church where he serves as a Eucharistic minister for the sick.  When he is not serving families, Jason loves to be outdoors, play golf, and cheering for the buckeyes anytime they are playing.
Jason has been working at Gallagher & Son's Monuments since he was a young kid and his favorite part of the business is designing a beautiful memorial that really captures the spirit of a life well lived.
Contact >