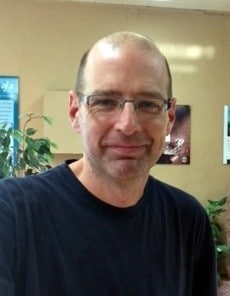 Jeff Jerschefske
Milwaukee North Office
Jeff and his wife Shari of 18 years have two young children Ryan, 10, and Josephine 8.  Jeff began work as an apprentice in the onsite monument lettering field in 2005 and has since enjoyed his time perfecting and working in his skilled trade.
Each inscription has a story behind it and Jeff will treat each one as if he were finishing it for himself or a close friend.  He has completed countless inscriptions of all kinds and worked on many veterans and memorial projects, signage, and address boulders.
He and his family enjoy camping, enjoying nature, and other outdoor activities.
Contact >