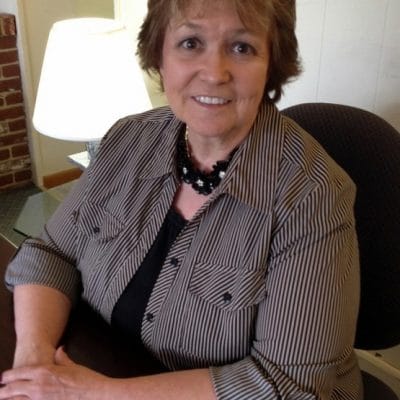 Louise Kress
Miller Office
Louise C. Kress is a lifelong Ohioan, being born and raised in Woodsfield, where she graduated from Woodsfield High School in 1973.  She attended and graduated from Bauder School of Interior Design in Atlanta, GA.
She began working for Gallagher & Sons Monuments in Malaga in 1997 and assisted in the office with the order entry all other day-to-day tasks in a sales office.  Not long after starting, she began working directly with families and in 2002 she transitioned to the Miller Memorial office in Marietta, Ohio.
Louise is the proud mother of three children, a son, and twin daughters.  Her son Matthew resides in Chattanooga, TN with his wife Shawna and twin daughters, Morgan and Taylor.  Her daughter  Rachel lives in Woodsfield, OH with her husband Nathan and their two daughters, Caylin and Piper, and daughter Rebecca lives in Virginia Beach, VA along with her husband Michael and their daughter and son, Aurorra and Conner.  Louise is affectionately known to her grandchildren as "Gamma Donut".
She is a member of St. Sylvester's Catholic Church and is active in the Home and School Association of St. Sylvester Central School and The Girl Scouts.  She also enjoys reading, bingo, refinishing furniture, antique shopping, and spending time with her family.
Contact >