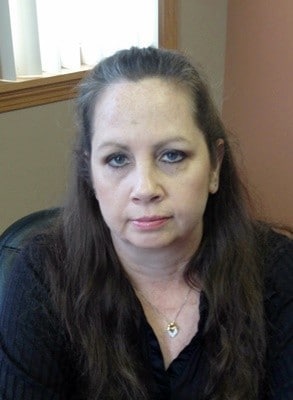 Tammy Hickman
Cambridge Office
Tammy Hickman began working at Cambridge Monuments in 2000.  She has been helping families and building strong relationships with her customers for many years.
She is currently a resident of Guernsey County and was born and raised in Cambridge, OH.  She also graduated from Cambridge High School.  Tammy is the daughter of Marion and Janet Hickman and is one of eight children having 5 sisters and two brothers. She has one daughter Ashley.  Tammy enjoys reading, working out at the gym, and spending time with her daughter and family.
Tammy is honored when families allow her to help in the creation of a beautiful, personalized tribute to their loved one.
Contact >